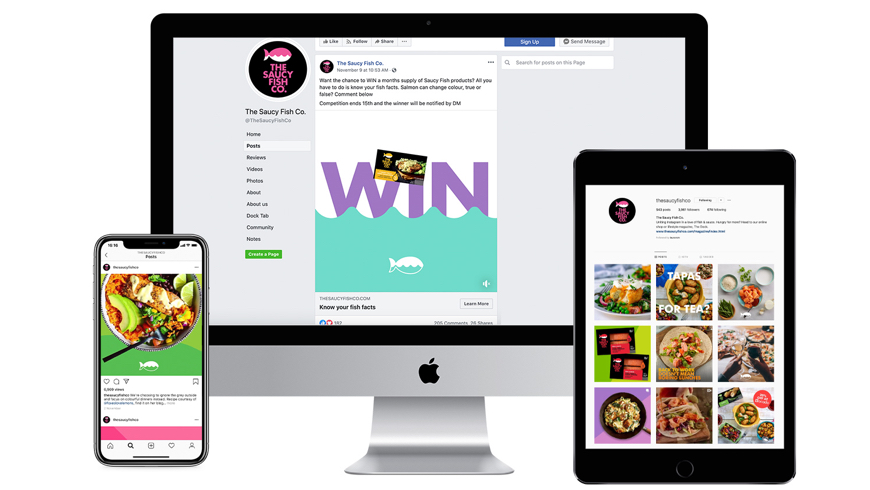 In order to promote the newest availabilities of The Saucy Fish Co. in local supermarkets and internationally, I created a variety of social posts for Facebook, Twitter and Instagram.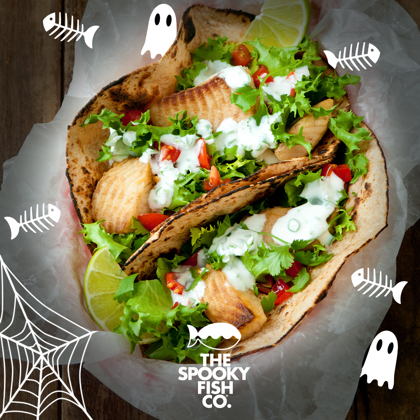 The Saucy Fish Co. is a brand of frozen and chilled fish that comes with sauce incorporated. It's a really exciting brand with bright punchy colours and a bold impactful font. The brand allows for bright punchy animation techniques and a loud and fun music. This social campaign has allowed for both animated videos and statics that show the playful nature of The Saucy Fish Co. brand. The brand also allows for fun versions of their logo for special occasions like Halloween and Christmas.
The one above is one of my favourites, to highlight the new fish croquettes that are available. It used the bright wave of The Saucy Fish Co. brand with fast paced animation comes together to create a fun animation.