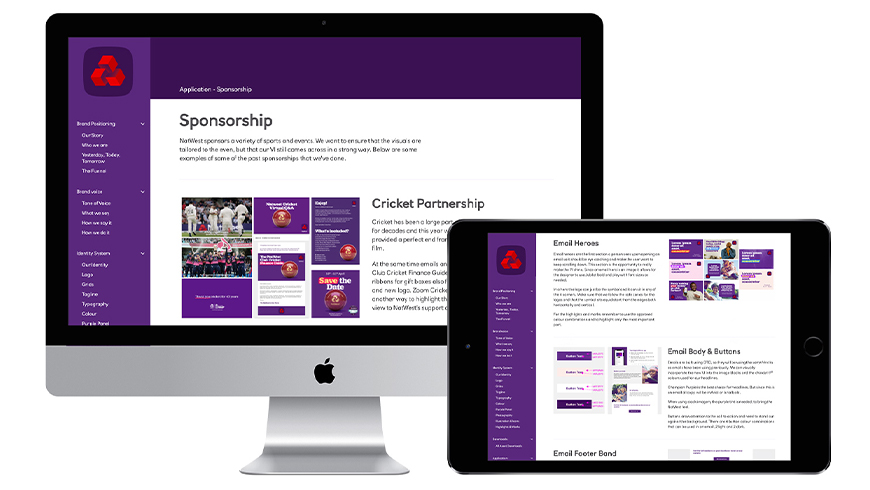 When NatWest needed a brand revamp, the guidelines couldn't just be an old school pdf. So, the task of creating a new and adaptable online guideline was needed as well.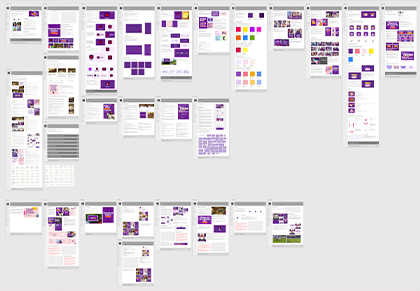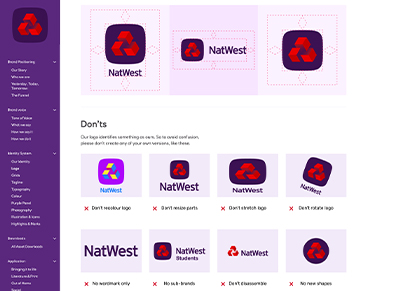 At the beginning of the year, I was a part of group of designers, art directors, and copywriters who came together to work on rebranding NatWest. It was a series of months working in an agile environment, where all the stakeholders and creatives worked together to achieve one goal; rebrand NatWest. The entire process went on for months, until we created a functioning and bright visual identity. My focus was on digital, social and accessibility. I often had to produce new solutions for an accessible colour palette and the best digital executions for initial poster designs.
Once the initial visual identity was produced, it was my task to broaden it to able to be applied to various media. This needed to be done in an online guideline in the form of Corebook. I started with wireframes in XD so that I could layout all the content and create all the imagery needed to illustrate the content. This allowed me to work with other art directors and copywriters to really fill out the guidelines.
Bonus NatWest & Royal Bank Projects
Student Account Campaign
Both NatWest & Royal Bank of Scotland have a targeted student account. For this project I was the art director, designer & motion graphics designer. I came up with the concept of expectation vs. reality, because it was something that was trending on Instagram and TikTok for months.
I thought that this concept would be especially on the nose, because it was the first time students were going back to Uni (or not) since COVID. Students might not be getting exactly what they expected from Uni and we had the opportunity to address that in a funny and fun way. This campaign went out on social including Instagram and it was even one of the first financial companies to have ads on TikTok.
Twickenham Perimeter LEDs
This was an exciting project, where I got to take the new work in progress visual identity and try it out on some LEDs. These were shown in Twickenham along the perimeter of the Rugby pitch during Six Nations. It was one of several ads, but it was really exciting to see during the Scotland England Game.